Proverbs 12:18 (ESV) There is one whose rash words are like sword thrusts, but the tongue of the wise brings healing.
Once as a teenager I was rooting through our basement, and I came across a picture from the '50s of a girl I didn't recognize. I asked my parents about it and discovered it was my Dad's former girlfriend. He threw the picture out then—he didn't even remember that he had it. As a kid, it was a surprise to me that my Dad had ever dated anyone besides my Mom. I was teasing my parents about it, and I said something dumb and cruel in an attempt to be funny. That was 40 years ago and I still remember where I was when I said that. I still remember the look on my Mom's face as I said it. Thankfully I also remember her forgiveness later.
That was not the last regrettable thing I've said, and it wasn't the last hurtful thing I've said. God has grown me, but I certainly have my share of unkind speech littering my history.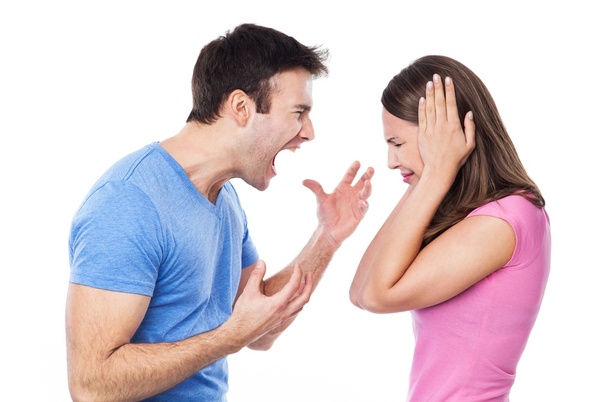 The majority of my counseling has been marriage counseling. Other counselors have seen more teenagers, or depression, or anxiety, but most of mine has been helping married couples grow in Christlikeness. And my specific focus has been verbal abuse; it's what I worked on for my D.Min. degree in pastoral counseling.
What prompted that interest was my own struggle with my tongue and a series of counseling situations where one spouse, normally the husband, was going beyond the normal sins of talk into what I would call verbal abuse. Of course that statement assumes that some sins of talk are greater than others such that they can rightly be called abusive. I'm against an expansive definition of the word, abuse. It seems if you want to gain sympathy, describe almost any situation as abusive and you will get just that. But I also know that some sins rise to the level where calling them abuse is accurate and appropriate.
We know this is true for physical abuse and sexual abuse. There might be a little more question about calling talk sins verbal abuse; however, it is a fact that many women have said that verbal abuse is more devastating to them than physical abuse. One wife told me, "I wish he would just hit me so others would know what I'm experiencing." Jennifer Michelle Greenberg after describing a specific incident of physical abuse by her father says, "That's abuse. And yet, looking back, even worse than his violence were his hurtful words and sexual 'compliments.' I came to learn that bruises heal quickly, but a crushed spirit does not." [1]Jennifer Michelle Greenberg, Not Forsaken: A Story of Life After Abuse (The Good Book Company, 2019), 49-50.
And often verbal abuse is a precursor to other forms of abuse. Most verbal abusers never physically abuse their wives, but every physically abusive husband has started with verbal abuse.
As a counselor I needed a way to define sins of the tongue that went beyond the normal communication sins that every Christian couple commits, so I developed this definition. Now this definition is not found in Scripture, so hopefully you understand that it's intended to be helpful, not doctrinaire. Oh, and normally, but not exclusively, it's the husband that is the perpetrator, so my comments below will assume that.
So how do you know if a counselee is experiencing verbal abuse?
Verbal abuse is the habitual use of words to assault, demean, and belittle or to manipulate, pressure, and control a person. It's different than other communication sins in its severity and repetition, and in that the offender is characteristically blind and lacks true repentance.
That definition is a lot, and every part of it is significant. Let's break down this definition so we know why each phrase is important.
"Verbal abuse…." Men tend to believe that only physical abuse is really abuse. "How can talking be abuse?" they think. "After all, I didn't hit her." But it's the nature of sinners to minimize their sin (Mt 7:3-5). Wives feel the pain of their husbands' words like they feel the pain of physical abuse. The perpetrator abuses using words, not fists, but the pain to the victim is similar.
"Is the habitual use of words…." This is the customary way that this husband responds to stress, disappointment, frustration, and anger. It's second nature for him to hurt his wife with his words. It's his regular approach to get her to do what he wants, to force her to submit to his authority, and to get her under his control.
"To assault, demean, and belittle…." These are the overt characteristics of verbal abuse. These include yelling, swearing, mocking, cruel sarcasm, and severe criticism. It's very intimidating to face a husband that is so angry. This part of the definition points out that abusers hurt others with their words. They cause pain. They will often downplay the severity of their words and the hurt they cause, but the victim will always talk about the pain she experiences.
"Or to manipulate, pressure, and control a person." An abuser normally wants to control his wife. He causes and uses pressure. An abuser's desire for control will even lead him to tell his wife what she thinks and likes, and he will argue with her if she disagrees. Wives complain of feeling pressure and stress. Husbands want what they want, and they abuse to get it. Often the wife's personality is one that tries to please her husband, which one would think would help ameliorate the abuse. However, giving in leads to greater demands. He likes being the king.
Sometimes this pressure is applied through yelling and screaming, but often it's much more subtle. A husband may talk in an even, controlled tone, but he uses guilt to manipulate her. He doesn't have to yell. He doesn't have to explode. Because he doesn't, he thinks his words are fine. However, he's not ministering grace to his wife (Eph 4:29). He's still trying to control her.
Combined these two phrases tell us that abusers use pain and pressure.
"It's different than other communication sins in its severity and repetition…." Both secular counselors and Christian counselors point out this difference between "normal" communication sins and verbal abuse. Abusive language is much more severe and happens more frequently. Any couple can have a one-off incident of yelling or manipulation, and no one incident defines a husband as a verbal abuser. All couples sin in their communication, but not all husbands are verbally abusive. Verbal abusers are more severe in what they say, and they have an ongoing problem with it. Severity and repetition are key markers for a biblical counselor to look for when assessing whether verbal abuse is present in a relationship.
"And in that the offender is characteristically blind and lacks true repentance." He may come to counseling for weeks, but he tends not to gain much insight into his own behavior. He will hint that his wife's sin needs to be addressed if their marriage is going to be what God wants it to be. While that might be true, the problem is that he hasn't taken responsibility for his own sin. In fact, he might be the spouse that suggests counseling, but he does so because he believes his wife needs to change. The manipulation, pressure, and control are the most difficult for him to see. It is as if the perpetrator has a blind spot that prevents him from agreeing that he has a problem. He might even deny that the yelling is abusive. He will downplay it by claiming that many husbands do the same or that his wife yells right back at him. He does not own his sin very well, and it's impossible for him to grow when he won't own it.
Does this definition help explain some dynamics in a couple you're counseling? Is it possible that a husband you're counseling is more than just angry, he's verbally abusive?