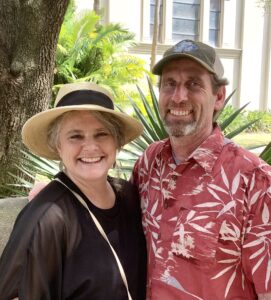 Kraig has been married to his best friend, Laura, for 30 years, and they have four adult children. After pastoring for 18 years in Colorado and Minnesota, he now teaches Biblical Counseling at Faith Baptist Bible College in Ankeny, IA. He has been certified by the Association of Certified Biblical Counselors for over 15 years, and he has been adjunct faculty at Central Baptist Theological Seminary since 2017.
Kraig enjoys wilderness backpacking out West; college football; outdoor cooking with a dutch oven; camping, visiting National Parks, and vacationing with his family; hanging out with his wife; eating at McDonald's; and he never skips leg day. 😉
Kraig and Laura conduct marriage and family seminars as their schedule permits. Kraig counsels and teaches on abuse–especially verbal abuse.
*The home page picture was taken on a backpacking trip in the Wind River Range of the Bridger-Teton National Wilderness in July 2019.